Goodbye Excel & Google Spreadsheets, hello Reportz!
Create informative, concise yet insightful E-Commerce marketing reports and deliver them faster to your management and clients via our intuitive automated reporting tool!
AUTOMATE YOUR E-COMMERCE REPORTING AND MANAGE ALL YOUR KPIs AND VALUABLE INSIGHTS FROM A SINGLE PLACE
Analyzing and understanding your traffic is crucial for your business online.
PROBLEM?
If you are in any branch of a digital service industry, you will agree that reporting can be very stressful and can consume too much time, energy, and money, both for you and your clients, right?
CONSEQUENCE?
Our in-house research shows that the average agency executive or account manager spends a shocking 5 or more hours per month on reporting and basic client servicing for a single client! Imagine all the things you could do with that time if you could save it!?
SOLUTION
That is why we created Reportz, a simple, highly-intuitive white label reporting tool, designed with a focus on automation, real-time data access from multiple points and all-in-one integrations of marketing tools that enable you to create your report in under 3 minutes. Cool, right?
Do you know EXACTLY how much time you spend creating and tweaking your E-Commerce reports per month?
Reportz is here to help you easily group your favorite E-Commerce metrics and KPIs and transform them into clean data that will fuel your intelligent E-Commerce strategies!
Let's find out how much you currently spend on reporting each month.
Let's find out how much you currently spend on reporting each month.
Each dashboard saves you an average of 4 hours per month doing mind-numbing copy-pasting and other endless manual work.
E-Commerce has grown into one of the biggest niches across the ever-expanding digital marketing landscape.
Driven by rapid technological advances in the semiconductor industry, E-Commerce has become the largest sector of the electronics industry, touching the $30 trillion mark in global revenue.
Understanding how to leverage its vast potential is crucial to any E-Commerce business, while being able to cleanly display the progress of your E-Commerce campaign is just as important.
This is where Reportz comes into play → to help you transform raw metrics and KPIs into vivid dashboard-based reports!
It's that simple!
MERGE YOUR MOST TRUSTWORTHY E-COMMERCE TOOLS WITH REPORTZ
Reportz integrates with some of the most prominent E-Commerce platforms and pieces of software. Listed below are some of the data sources integrated with our tool. These integrations can help you track, analyze and shape the data you want to include in your E-Commerce reports. Our tool allows you to both create custom reports and use some of our pre-made niche-focused reports templates.
Currently available integrations:
Upcoming Integrations: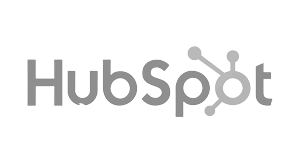 The Only Reporting Software Your Company Needs

One dashboard to rule them all!

No matter the size, market or industry, your company's reporting is taken care of with our software. Stay tuned, because we're about to introduce our own reporting templates to your KPI dashboards and literally import all the data you need tracked, right there into your reports.

1

Full Dashboards and Widgets Customization

You can create custom dashboards with various widgets presenting selected KPI's. For example, you can combine different widgets from Google Analytics, Google Search Console, Ahrefs and Facebook on one dashboard.

2

Marketing Dashboard Templates

We will soon introduce predefined templates for various types of digital marketing reports. Track your Content Marketing performance, your SEO KPIs, Social Media activities, Link Building progress and much more.

3

Full Visual Customization

We offer full white-label report customization. You can transfer your marketing reports to a specified subdomain or select a custom dashboard URL, for example reports.yourdomain..com. Use your and client's logo, brand colors and fonts.

4

Complete Privacy & Security Control

Protect your KPI's dashboard with a password or regenerate dashboard URLs and share the link only with the parties you want to grant authorization to. This allows for greater and more refined access control.

5

Continuous Integration

The most important services are already integrated with our tool, and they are all available by default. However, there are many more to come! Our plan is to combine the best services on the market and deliver all data automatically to your Reportz digital marketing KPI dashboard. Stay tuned!

6

Date Range and Custom Periods Comparison

You can select predefined date periods (months, weeks or days) but you can also select custom dates and compare them with identical or custom date periods. For example, you can select November 2018 and compare it with January 2019, or the final 15 days of November with the first 15 days of November.

7
Do you feel like giving reportz a chance?
Reportz will save you a bundle of time. With our tool, you no longer have to create dozens of different lists and simultaneously work in multiple tabs. Our intelligent, intuitive software helps you easily acknowledge how your e-commerce shops are performing and why. It helps measure audience engagement across multiple platforms at the same time.
Give Reportz a spin!
Getting started
Build your own Reportz marketing dashboard
in under 3 minutes!
Step 1:
Create your Account
After registering your account, you will gain access to an intuitive interface which will enable you to create your own custom KPI dashboards. Customize your profile, name your working space, and we are ready for takeoff.
Step 2:
Add Source
After you've successfully created your account, you must now add your preferred data source(s) before you start developing cool reports. Data sources are connected accounts of your external applications that are available as integrations within our tool.
Step 3:
Create a Dashboard
After clicking on the Create Dashboard option, you can tie it to your own domain, and choose the font type, color, logos, and the date range that you wish to cover. Your clients will never know that you are using a third-party reporting system.
Step 4:
Edit & Customize your Dashboard
Add integrations from the services you wish to track by simply selecting them from a list. You can specify particular metrics and KPIs and arrange them on your dashboard in any order you choose. You can also modify each element individually whenever you want to.
Step 5:
Share access
Now that your marketing dashboard is ready, you can share it with your coworkers, your superiors, and with your clients. You no longer have to assemble excruciating lists of data - our custom marketing reports will do the heavy lifting for you.
Step 6:
Stop worrying
How much time did you lose on creating custom digital marketing reports and sending them to your clients? Stop worrying about your reporting system today with our simple holistic solutions. Access all metrics through one platform, whenever you need to, wherever you are.