Explore and Analyze Important Data From Your Favorite Marketing Tools in Reportz!
Build a Custom Ahrefs Dashboard to Monitor and Compare Your Top SEO Insights From One Place, All In Real-Time!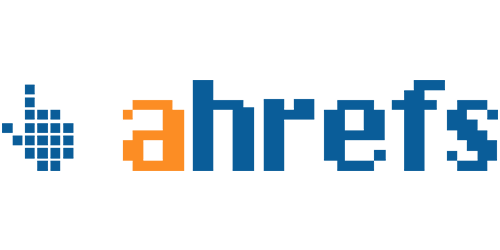 Reportz is an amazing white-label reporting software that integrates perfectly with all the best marketing utilities out there, including one of the most popular and versatile backlink checkers, Ahrefs. Our top-notch marketing solution makes it extremely easy for users to closely track their SEO performance from a single dashboard, explore all the important Ahrefs data down to the smallest details, and simultaneously transform it into clear and concise marketing reports.
Custom date domain rank checking, current domain rank checking, URL rating, current URL rating, referring domains, current referring domains – these are just some of the key Ahrefs metrics you can easily follow, compare and study from a single marketing dashboard in Reportz.
Our reporting tool is here to help you quickly gather all your most important SEO-related data and display it in a way that makes it possible for you, your management or clients to easily see what needs to be done to significantly improve overall performance in that particular department.
COLLECT AND EXPLORE YOUR MOST IMPORTANT SEO METRICS, AND PRESENT THEM SO THAT YOUR MANAGEMENT AND CLIENTS CAN INSTANTLY SEE YOUR WORTH
Understanding the reasons behind a certain website's position in Google's search and what needs to be done in order to increase a brand's visibility online is still something that confuses a lot of people. Especially those who don't really have a lot of experience with running successful businesses online. If you, for example, work with clients who want to invest in SEO, but don't really know anything about it – you'll probably waste a ton of hours on producing compelling marketing reports that provide answers to every possible question.
That is, if you don't use our reporting solution, of course.
Our amazing marketing tool is here to help you supercharge your reporting process and drastically speed up your client and management back-and-forth routine, by giving them clear answers to questions like:
Did we make any new links this month? If so, where and how?
What is the overall number of links that refer to my page?
What is my or my client's current URL rating?
What was my or my client's URL rating in that particular time frame?
With Reportz, you can effortlessly provide answers to all these questions and complete extremely powerful, detailed and personalized marketing reports from zero in under 3 minutes. You can even automate that process and provide your regular clients with scheduled intelligent feedback, in just a couple of clicks.
GIVE REPORTZ A CHANCE!
Try out our tool for free now and instantly see how a feature-rich platform like Reportz can improve the overall quality of your reporting and eliminate all the pain from this mundane process!
Start My Free Trial