Integration with Google Ads and Google AdWords Express
Compare and Analyze Data From Your Favorite Marketing Tools in Reportz!
Build Custom Google Ads and AdWords Express Dashboard to Monitor Your Most Important PPC Metrics From One Place, All In Real-Time!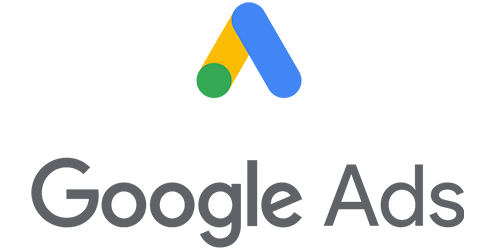 Reportz is a white-label marketing solution that integrates with all relevant marketing utilities, Google Ads and AdWords Express being a part of that bunch. Our software makes it possible for users to track, analyze and compare their most important PPC metrics from a single place, and effortlessly transform them into neatly crafted marketing reports that drive better results and fuel intelligent strategies for the future.
Clicks, impressions, impressions by device, CTR, CPC, costs, conversions, conversion rates – these are just some of the more important PPC-related KPIs that you can effortlessly track and analyze from a single Reportz real-time marketing dashboard.
You can filter and segment your Ads results any way you like. Reportz makes it possible for its users to select custom date ranges. Depending on your reporting needs at a specific moment, you can analyze and compare the return on investment of your individual Ads campaigns against other campaigns and time periods, to determine their effectiveness and how to drive better results in this department.
You can filter your campaigns and insights by standard ranges, such as days, weeks or months, or you can select custom periods and compare them with other custom periods, without the unnecessary hassle of setting up extra reporting dashboards. Great, right?
EVALUATE THE PRECISE ROI OF EACH AND EVERY PPC CAMPAIGN AND SEND INTELLIGENT, DATA-DRIVEN FEEDBACK TO YOUR MANAGEMENT AND CLIENTS
Reporting is something that demands a lot of time and attention. If you want to communicate what you have done so far successfully, and clearly explain to your clients or superiors which Ads campaigns need improving in order to achieve the desired results – you'll need to work on your reports 5+ hours every month.
Well, not anymore.
Our amazing marketing utility is here to help you determine and improve your overall PPC ROI in under 3 minutes, and automate your reporting to regular clients.
Reportz will help you instantly and effortlessly answer some of the most important questions concerning PPC marketing, like:
What are your best keywords?
What is the total number of times users have click on specific ads?
How many users have completed an action you have set up as a conversion?
What are the conversion rates on your ads and how well do they work in different time periods?
What is the amount spent per specific campaign?
How much are your conversions actually costing you and how does that compare to the amount of money you're paying for clicks or getting from them?
Plus many more.
With its many custom and neatly-segmented features, Reportz has been created with a single mission in mind – to significantly speed-up your reporting process and provide you with everything you need to effortlessly elevate your game in this department.