Integration With Google My Business
Link Your Favorite Google Apps With Your Favorite Reporting Tool - Reportz!
Create your Own Custom Google My Business Dashboard-based Reports and Utilize the Useful Data this Versatile Platform Provides!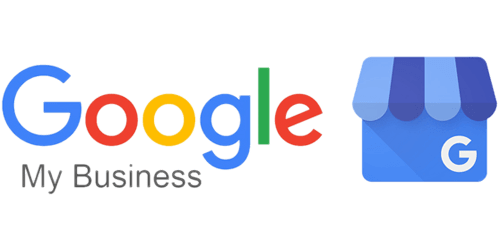 Reportz is a handy tool that works great with some of the most popular digital marketing apps currently available on the web. Our team recognizes all the potential Google My Business has. We know how helpful this amazing tool can be to businesses all around the globe, which is why we decided to join forces with GMB and provide you with an opportunity to utilize some of the most relevant features this source offers.
Our potent and user-friendly reporting platform simply wouldn't be as functional as it is now without having Google My Business as one of our main data sources. Much like your business is doing everything in its power to provide the best possible service to your clients, we at Reportz are making sure our customers get everything they need to run a successful business.
Naturally, integration with Google My Business was a must.
REDUCE THE TEDIOUS AND TIME-CONSUMING PROCESS OF ASSEMBLING METRICS AND CREATING VIVID REPORTS FOR YOUR CLIENTS TO MERE MINUTES AND CLICKS!
Every successful company knows that data transparency, along with regular client reporting, is one of the most important aspects of their company, especially in the modern and oversaturated digital marketing landscape. Reportz is able to help you bring your A-game when it comes to reporting and keeping your clients happy and well-informed. Our easy-to-use and feature-packed interface uses dashboards and widgets to put handy metrics to good use and create vivid reports for your clients.
Aside from many other useful integrations/sources our tool supports, we are especially proud of those coming from Google. Through Reportz' integration with Google My Business, you will be able to:
Learn where your customers come from and how they managed to find your company, so you can better target new audiences in the future.
Gain insight into which posts and updates are getting noticed and what exactly is bringing in new clients.
Learn what you can do to reach new audiences and better understand your community.
Gain valuable insights into your customers' actions, including clicks, calls, listing views…
Provide your audience with surefire content and more reasons to return to your business.
Optimize your website the best way possible so more people can reach your business
Some of the most relevant Google My Business metrics that all Reportz users are able to wield right away (from the moment they buy their first dashboard) include:
Direct queries
Indirect queries
Views on Google Maps
Views on Google Search
Clicks on the listing
Phone number clicked on the listing
Number of requested driving directions
Number of views on media items uploaded by the merchant
Number of views on media items uploaded by the customers
Number of times the local post was viewed on Google Search
Number of times the Call To Action button was clicked on Google Search
TAKE REPORTZ FOR A QUICK SPIN
The quality of your reports can really make the difference. Give our automated, data-driven reporting platform a try and see for yourself why keeping your clients happy and well-informed can either make or break your business. We sure know it made ours.
Start My Free Trial