Integration With Google Sheets
Connect Your Favorite Interactive Marketing Tools to Reportz!
Build your Own Custom Google Sheets Dashboard and Utilize this Versatile Online Spreadsheet Data App the Way You and Your Clients Like it!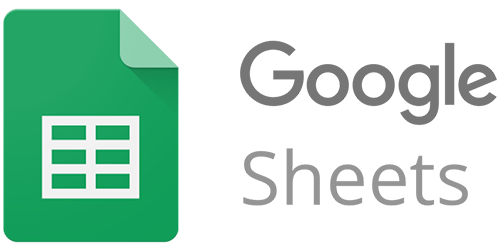 Our reporting tool is like an MVP in basketball – it plays well with other useful marketings tools, while it also performs outstandingly in its own field. And our field is reporting. Since we know just how crucial Google Sheets is to all marketing companies out there, we naturally decided to join forces with this amazing application and integrate some of the most important features Google Sheets has to offer.
Reportz is a user-friendly piece of software that allows its users to easily present any data coming from Google Sheets by turning it into neatly organized, interactive and coherent reports. Our widgets and dashboards are easily understandable and quite easy to make, so you will no longer need to spend hours every month (or even every week) assembling data and developing lengthy reports.
CUT ALL THE UNNECESSARY STEPS OUT OF YOUR REPORTING PROCESS AND OFFER YOUR CLIENTS AN ELEGANT VIEW INTO YOUR MOST RELEVANT DATA
Modern landscape of digital marketing demands that you keep your most significant data as transparent as possible. Your clients will most likely demand having a clean view of all data-driven documents that can show them exactly how and why you managed to improve their business. And they would like to have access to this data as frequently as possible. At the end of the day, it all boils down to this particular department.
The quality of your reporting can either make or break your business, and every marketing company, digital or otherwise, must take this seriously.
Not only is Reportz a versatile reporting tool that can help you save a great deal of time (and money) in the long run, it will also provide you with an easy way to raise your reporting game on a next level and thus keep any possible data discrepancies between you and your clients at bay.
With the Google Sheets integration within Reportz, you can:
Provide your clients with a more visually pleasing insight into their data
Better organize your websites and applications
Better organize and illustrate your client's data
Access other handy marketing tools that you've previously connected with Google Sheets and draw data from them
Choose custom date ranges for the metrics you are showing in your dashboards
Turn boring spreadsheets into fun and visually more vivid charts and graphs
If you seek a quick, easy and fun way to create detailed, eloquent and insightful marketing reports that you can completely customize to your liking, and do all this in just a couple of minutes, then our tool should definitely find its place within your arsenal.
GIVE REPORTZ A GO!
Take our reporting tool for a quick spin and see why thousands of users decided to utilize our feature-packed platform in order to improve and speed up their reporting process, and keep their clients happy.
Start My Free Trial