Integration With Linkedin Ads (BETA)
Connect the Biggest Business-Related Social Media Platform to Your Favorite Reporting Tool - Reportz!
Master your digital marketing game by gleaning valuable insights from your Linkedin campaigns and turn that useful ads data into visually pleasing and informative dashboard-based reports.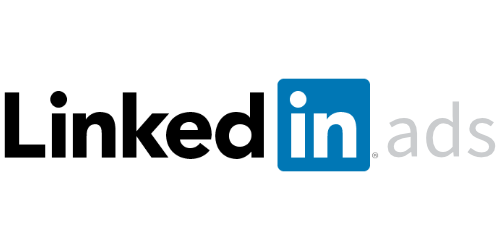 Anyone from the world of digital marketing and the IT industry knows just how important Linkedin really is. This platform is currently the biggest and most widely spread business and employment-oriented social network available online, and we can't really see any other similar platform replacing it any time soon (if ever).
This is why all Linkedin users, especially those who seek to scrape it for some precious data, should know how to elegantly yet thoroughly utilize the pertinent metrics from this popular platform. However, collecting all these potentially handy pieces of information from Linkedin can indeed prove futile unless you find a way to put all that data to good use.
This is where Reportz comes into play.
Our tool can help you reduce the time-consuming process of creating lengthy reports to mere minutes and avoid making those annoying mistakes that can significantly slow down your reporting process, and even make you lose clients. In just a few clicks, you will be able to scrape relevant metrics from Linkedin and generate vivid, informative and visually pleasing dashboard-based reports that you can share with your customers, all in real time.
STAY ON TOP OF YOUR METRICS AND KPIS BY GETTING CRUCIAL DATA FROM YOUR LINKEDIN CAMPAIGN. ORGANIZE AND DISPLAY ALL YOUR PAST AND PRESENT METRICS INTO ONE CUSTOMIZED DASHBOARD!
Just like our integration with Facebook, adding LinkedIn Ads as one of the sources was a must, especially from the PPC standpoint. If you seek a way to overview your LinkedIn metrics on an account or campaign level, and you want to compare them with the data from different periods, our integration will provide you with all the data you need to get the job done.
With our reporting tool, you will be able to monitor the success of your LinkedIn campaigns by tracking the following metrics:
Impressions
Clicks
Likes
Shares
all Engagement types
Ad Unit Clicks
all types of Conversions
Follows
Comments
all types of Views
Completions
Lead Generation data
Opens…
…the list goes on.
Reportz can help you create vivid and comprehensive reports by portraying all the pertinent data listed above in just a few clicks. You can handpick the KPIs you want to show, choose the desired period for comparison, and therefore make more informed, actionable decisions for your upcoming strategies and campaigns.
All this in real time and for multiple clients.
All you need to do is:
Select the LinkedIn campaign you want to analyze
Select the KPIs you wish to display
Select the chart type and style you find most suitable
Choose the desired date range
Once your report is up and running, you can get a sharable link and show your clients how well their campaigns are performing.
GIVE REPORTZ A GO!
Take our user-friendly, feature-packed reporting tool for a spin and experience all the neat benefits of automated reporting and KPI tracking!
Start My Free Trial