Integration with Rank Ranger
Collect and Compare Valuable Data From the Best Marketing Tools in Reportz!
Create a Custom Rank Ranger Dashboard to Gather and Analyze Crucial Inbound and SEO Insights In a Single Platform, In Real-Time!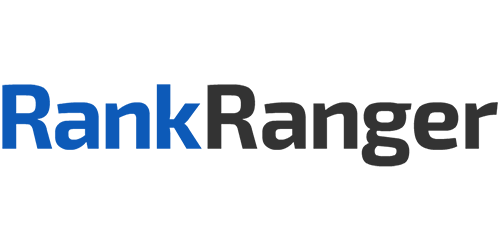 As a powerful white-label reporting solution, Reportz is compatible with a number of major digital marketing tools out there. It successfully integrates with almost every relevant inbound marketing/SEO utility, and that list wouldn't be complete without Rank Ranger. Our wonderful software makes it quite easy for everyone who uses it to keep a close eye on their inbound marketing performance at any given moment, and to make sense of the crucial Rank Ranger findings, all from a single dashboard.
Reportz takes a deep dive into your relevant data and reshapes it into powerful marketing reports, laying the groundwork for better marketing strategies in the future.
Organic search tracking and analysis, local SEO, mobile SEO, keyword research, competitive insights – these are just some of the major Rank Ranger insights you can follow, audit and transform into actionable marketing plans from a single Reportz marketing KPI dashboard. Our tool is built with one mission in mind, and that's to help you easily gather all your important data and transform it into professional and concise marketing reports, in record time.
MAKE YOUR CLIENTS AND MANAGEMENT FALL IN LOVE WITH YOUR INBOUND MARKETING AND SEO REPORTS
In marketing, reporting plays a big part in the process. If you don't really track your efforts and analyze how specific actions and decisions affect your overall performance, you'll never really accomplish anything significant online. SEO and inbound marketing are all about trying out new things and optimizing processes. If you don't monitor your actions closely, you cannot really figure out what's going well for you, and what demands additional work.
That's why quality reporting is a cornerstone of every good marketing strategy. Even though it's crucial for your online marketing success, great reporting tends to eat up a lot of your time and resources.
If you don't have Reportz, that is.
This wonderful utility is here to accelerate your reporting process and help you create amazing reports that will surely work wonders for your upcoming marketing activities. By providing your clients and management with compelling, data-driven documents, you will no longer have to waste precious time on answering the standard questions like:
How are our landing pages performing?
Have we started to rank for XY keywords?
Why are our competitors beating us? What's their rank? Which keywords do they rank for and how?
The list goes on and on.
With Reportz, you can effortlessly provide answers to all these questions and complete full, extremely powerful, detailed and personalized marketing reports in under 3 minutes. You can even automate the process and provide your regular clients with frequent and intelligent feedback, in just a couple of clicks.
GIVE REPORTZ A CHANCE!
Interested in our product? Give Reportz a free spin right now! You won't regret it. Our tool will surely elevate the overall quality of your reporting process!
Start My Free Trial