Collect, Explore and Study Data From Your Most Important Marketing Tools in Reportz!
Create a Custom SEMRush Dashboard and Work On Your Top Marketing Insights From One Place, In Real-Time!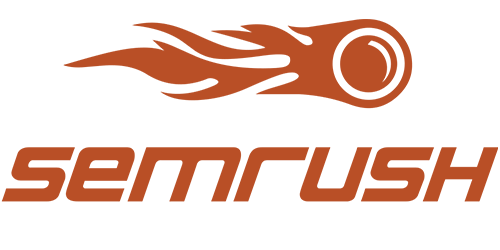 Reportz plays well with almost every relevant marketing utility out there. Among other tools of this kind, our white-label reporting solution also integrates with SEMRush. This allows users to closely follow and analyze their SEO and marketing performance from a single dashboard, and easily mold their newly discovered insights into compelling reports that both improve processes and generate smarter, data-driven business strategies.
Reportz makes it possible for users to effortlessly group all their important keyword data. With this amazing marketing utility, as a user, you can, for example, analyze your latest SEO efforts and stack them up against those of your main competitors, in order to see what you need to do to beat them for the top positions in Google's SERP.
PRESENT YOUR CLIENTS AND MANAGEMENT WITH NEATLY ORGANIZED, BRANDED AND DATA-DRIVEN DOCUMENTS THAT IMPROVE THEIR UNDERSTANDING OF THEIR ORGANIC SEARCH PERFORMANCE AND YOUR PART IN IT
Search engine optimization is a complex process that still tends to confuse a lot of businesses. Even though most of today's decision-makers know that SEO is something they really need, a vast majority of them don't really understand how this process works. Most of them don't really know if they're making progress or not. That's why it's imperative to invest in quality reporting.
If you present your clients and management with a data-driven document that clearly communicates how targeting the right keywords and increasing their brand visibility has helped their business rise above the competition and get the right type of audience to visit their site – the game will forever change in your favor.
However, even though quality reporting is essential to your success, it's still known as an activity that tends to suck up a lot of your time. Creating compelling, data-driven documents requires time. More often than not, this means at least five hours each month.
Unless you have Reportz, of course.
Our tool is here to help significantly speed up your reporting process and present your clients and management with a clear overview of your keyword reach across multiple domains.
Regardless of what you sell or do, you always need to work on your SEO and marketing. Understanding your keyword reach can only help you move your or your client's brand up the ladder.
GIVE REPORTZ A CHANCE!
Try out our tool for free now and instantly see how a feature-rich platform like Reportz can improve the overall quality of your reporting and eliminate all the pain from this mundane process!
Start My Free Trial