Integration with Serpstat (BETA)
Get your SEO efforts noticed!
This amazing growth hacking tool for SEO in combination with Reportz will help you quickly achieve the desired results!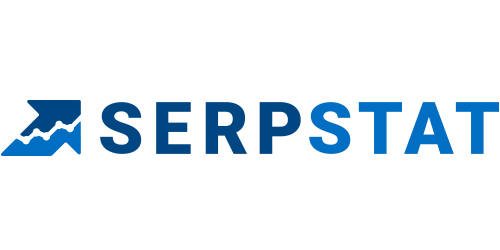 Thanks to Serpstat-Reportz integration you can quickly create customized dashboards. This way you can easily collect the data from all your Serpstat campaigns and share the dashboards with your management or clients.
You can stop wasting time manually creating exhausting reports at the end of every month. It doesn't matter if you are a big digital agency or an in-house marketer, this integration will get your SEO efforts noticed!
Reportz dashboards will keep your clients informed about any changes that occur in your campaigns in real-time.
In just a few clicks, you can handpick the data you want to show in one automated report.
When you are done configuring your report, you get a shareable link that will help you keep your clients happy and informed.
Using our automated reporting tool in combination with Serpstat will save you a lot of time!
EASILY TRACK AND REPORT ON ALL YOUR SEO EFFORTS IN ONE PLACE! BUILD BETTER RELATIONSHIPS WITH CLIENTS BY BEING TRANSPARENT.
Before you finish ticking off your SEO checklist you need to make sure how healthy yours or your client's website is.
Reportz-Serpstat integration will give you a way to check and report on:
1. Domain info
This integration allows you to see the number of keywords a domain uses in SEO and PPC, and it shows its online visibility and other metrics.
You are going to be able to track various metrics like:
Current visibility, keywords, and traffic verification date
Estimated traffic based on keyword positions and search volume
The number of keywords found in the chosen search engine
Site visibility
History of change in PPC ads
Number of keywords in PPC
Number of PPC ads
And much more…
2. Domain history
This report provides you with historical data regarding a domain's number of keywords and visibility.
3. Domain Organic keywords
This report shows keywords that a domain ranks for in Google top 100 search results.
If you want your website to perform, you need to know how to properly use pagination in SEO.
Build a trusting relationship with your clients swiftly!
Serpstat will allow you to dig deeper into the data and Reportz will then help you easily collect and share that data with clients.
Make your clients understand how their money is being spent and how effective your work is!
NOTE: In order to access Serpstat's API, you need to have at least Plan B level of subscription. If you have Plan A, you, unfortunately, won't be able to access their data through Reportz.
<
START GROWING YOUR BUSINESS TODAY!
Try Reportz for free and increase the overall quality of your reporting! Create highly customizable dashboards in a matter of minutes that will surely impress your clients.
Start My Free Trial