Integration With LinkedIn Social
Connect the Most Relevant Business-Oriented Social Network with Reportz!
Pull valuable data from LinkedIn and stay on top of your marketing game. Optimize the relationship with your clients by creating concise and visually informative dashboard-style reports.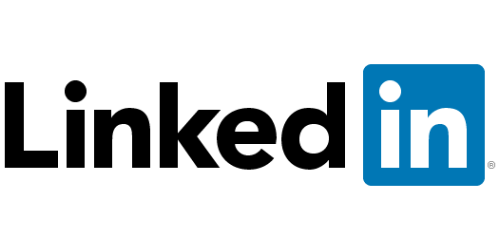 With over 530 million users, LinkedIn is by far the biggest business and employment-oriented social network that can supply you with a plethora of applicable metrics and insights that can be vital to anyone coming from the dynamic world of digital marketing and IT industry.
LinkedIn has the potential to provide an abundance of useful data about:
post reach
page views
user engagement
likes
connections
user occupation
audience demographic
However, all these valuable insights are deemed fruitless and ineffective if you don't know how to utilize this data the right way. This is the main reason we created Reportz – to elegantly glean all the metrics coming from LinkedIn and other similar platforms and marketing tools, and process them anyway you see fit.
Our user-friendly and intuitive tool can provide you with an effective way of pulling data from other tools and platforms, and displaying it in a colorful, concise and informative way via dashboards and widgets. This way of smart reporting can help you save hours of hard work (per client) on developing lengthy reports and will reduce this rather time-consuming process to just a couple of clicks.
KEEP YOUR CLIENTS IN THE LOOP AND MANAGE YOUR LINKEDIN CAMPAIGN METRICS AND KPIS IN REAL TIME WITH OUR EASY-TO-USE REPORTING TOOL!
Much like with our LinkedIn Ads integration, adding LinkedIn Social to the list of Reportz' sources was a no-brainer. We know how crucial PPC and organic social engagement/reach are, especially in the today's social media driven world, so we provided all Reportz users with an opportunity to overview the most vital LinkedIn metrics for their pages.
You can choose daily or monthly date ranges for your reports so you can compare different time periods and show how well your social strategy is performing.
With our reporting and metrics tracking tool, users are able to monitor and portray the following KPIs:
Desktop Page, Mobile Page, Careers Page, and Regular Page Views
Organic Followers
Paid Followers
Clicks
Comments
Engagements
Impressions
Unique Impressions
Likes
Shares
Comment Mentions
Share Mentions
Careers Page Banner Promo Clicks; Careers Page Employees Clicks; Careers Page Jobs Clicks; Careers Promo Links Clicks
Mobile Careers Promo Links Clicks; Mobile Careers Page Employees Clicks; Mobile Careers Page Jobs Clicks
Unique Desktop Page Views; Unique Mobile Page Views; Unique Page Views; Unique Careers Page Views
Jobs Page Views; Desktop Jobs Page Views; Mobile Jobs Page Views…
…the list goes on.
With our tool, you will be able to track all the pertinent data coming from your LinkedIn pages, choose the ones you want to show, and use them to assemble detailed yet comprehensive reports in under 10 minutes and just as many clicks. This way you will be able to improve your social strategies by making informed, data-driven decisions in the future.
All this in just 4 simple steps:
Step 1: Choose the LinkedIn Social campaign you want to monitor
Step 2: Select the metrics you want to show
Step 3: Choose the chart type and style that best suits your needs
Step 4: Select prefered date range for your reports
When your report is finished, you will be presented with a vivid chart (the style of which depends on your own preferences) that you can then present to your clients and inform them on how well their LinkedIn Social campaigns are performing.
TRY OUT OUR TOOL TODAY
Give Reportz a try and see how useful and time-saving our feature-packed reporting platform can be!
Start My Free Trial